Vice Chancellor's Message
Dear esteemed members of the Biju Patnaik University of Technology (BPUT) community, I extend my heartfelt greetings from the resolute grounds of BPUT, Odisha, where passion and progress converge. In 2002, our prestigious institution was born under the auspices of the Government of Odisha, with the visionary blessing of the late Dr. APJ Abdul Kalam, the esteemed former President of India. Since that defining moment, BPUT has ceaselessly advanced, offering not just education, but a transformative experience that ignites minds and fuels aspirations.
Within the hallowed halls of BPUT, a potent concoction of knowledge, innovation, and exploration awaits. We pride ourselves on providing an environment that immerses our students in the pursuit of creative ideas, intellectual breakthroughs, and practical skills. Our curriculum, meticulously designed to be stimulating and rigorous, serves as the catalyst for their personal and academic growth. We are sculpting resilient individuals who are not only equipped for the fiercely competitive global arena but are also driven to lead lives of purpose.
Biju Patnaik University of Technology is more than a mere institution; it is a fertile ground where dreams transform into reality. Recently, we have undergone a remarkable metamorphosis, evolving into a vibrant hub of learning and setting our sights on becoming a crucible for groundbreaking research across disciplines.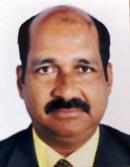 Prof. Amiya Kumar Rath
Phone : 0661 2482557
E-mail: vc@bput.ac.in
Our manifold programs and initiatives are tailored to captivate and inspire the masses of aspiring students who pass through our gates. In response to the ever-evolving demands of the modern workplace, we have pioneered a converging education model, seamlessly integrating education, skill development, and innovation. This revolutionary approach aims to mold versatile individuals who possess creativity, social acumen, and a deep appreciation for diverse cultures. Our commitment to instilling values and ethical practices underpins everything we do.
As the Vice Chancellor, I stand before you with unwavering confidence in our roadmap and strategic vision. BPUT is poised to deliver enriching, purposeful, and enjoyable learning experiences that transcend the boundaries of the traditional classroom. We stand firmly by our students, providing them with unwavering support through our Students' Welfare Scheme and Students' Insurance Scheme. These unique initiatives not only level the playing field for financially disadvantaged yet meritorious students but also offer a safety net should unforeseen circumstances befall their guardians. It is through these invaluable student-centered programs that BPUT distinguishes itself from the rest.
Today, I extend a warm invitation to all of you to join our illustrious university, an institution named in honor of the legendary Late Shri Biju Patnaik. Here, you will find not only an education but a transformative journey that will shape you into a force to be reckoned with.
With great enthusiasm and pride,

Prof. Amiya Kumar Rath
Vice Chancellor